G4 Automatic High Speed Flexo Printing Slotting & Die Cutting Machine
Host, fan frequency conversion control, paper feeding air volume can be changed by speed.
All units return to zero reset function.
The whole unit is controlled by computer, and has memory function, 999 order memory.
Equipped with ink shortage alarm device, and a lack of ink to stop the paper feed function.
The upper and lower axle wheel clearance adopts self-locking adjustment, and the flat oil separation device is adopted between the units.
Fine fault alarm prompt.
Gear of the whole machine, alloy steel, carburizing 58 degrees to 62 degrees, after three times of grinding aluminum.
The bearing of the whole machine adopts international brands such as Japan and Germany.
---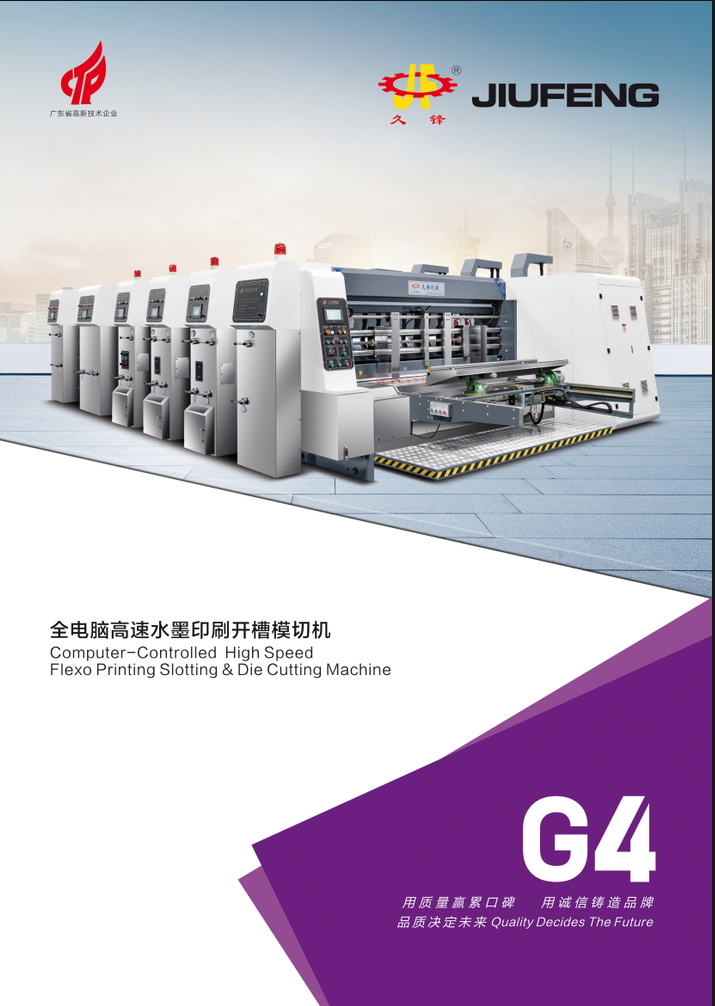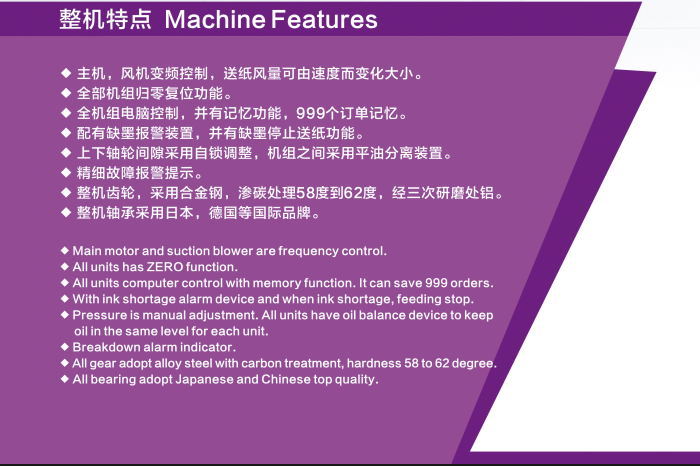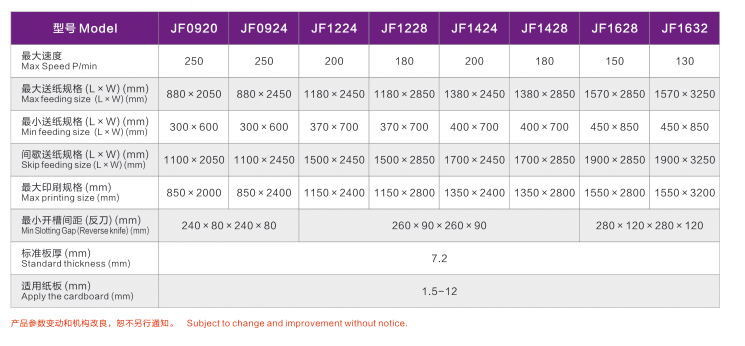 Guangdong dongguan long feng carton machinery co., LTD., founded in 2004, the development, research and development, production, sales, service, high-tech management system as a whole, is a professional manufacturer of complete sets of carton machinery and equipment, a dozen patents, patent no. 201420539917.4, 20142053974.0, all pass the ISO certification. The company is located in Wanjiang City, Dongguan City, Guangdong Province, with convenient transportation. There are 10 R&D teams, 12 highly paid science and technology managers, and 100 employees. With the vigorous development of packaging industry, Jiufeng carton machinery will be a higher goal, with customer satisfaction for the purpose of continuous optimization and improvement, innovation, dedication to the majority of carton manufacturers to provide more excellent professional products and services.
The main products of the company are: full computer high network cable six +1, seven +1, high-speed printing slotting die cutting machine, automatic high-speed printing slotting die cutting machine, automatic semi-automatic rotary slotting machine, large drum printing press, semi-automatic gluing machine, slotting corner machine, paper dividing line machine, high-speed semi-automatic nail box machine and a full set of carton equipment.
Honesty and trustworthiness is the eternal theme of the company, mutual benefit is the basis of cooperation, quality service is always the same purpose, when the new brilliant, we are willing to work with the majority of users hand in hand to create brilliant!
G4 Automatic High Speed Flexo Printing Slotting & Die Cutting Machine