Three Colors Flexo Printer
Feed table adopts combination chain type manual feed paper.
Adopt planar electric fine-tuning mechanism, adjust quickly and accurately, running and stopping can be 360° positive and negative phase adjustment.
When shut down, the ink wheel can be automatically detached from the surface of the printing plate to prevent damage to the plate.
With digital display, easy to adjust the size accurately.
With electronic counter, can correctly control the printing amount of board.
Gear lubrication, spray cycle, reduce noise, lengthen the service life of gear, while improving the accuracy of color.
---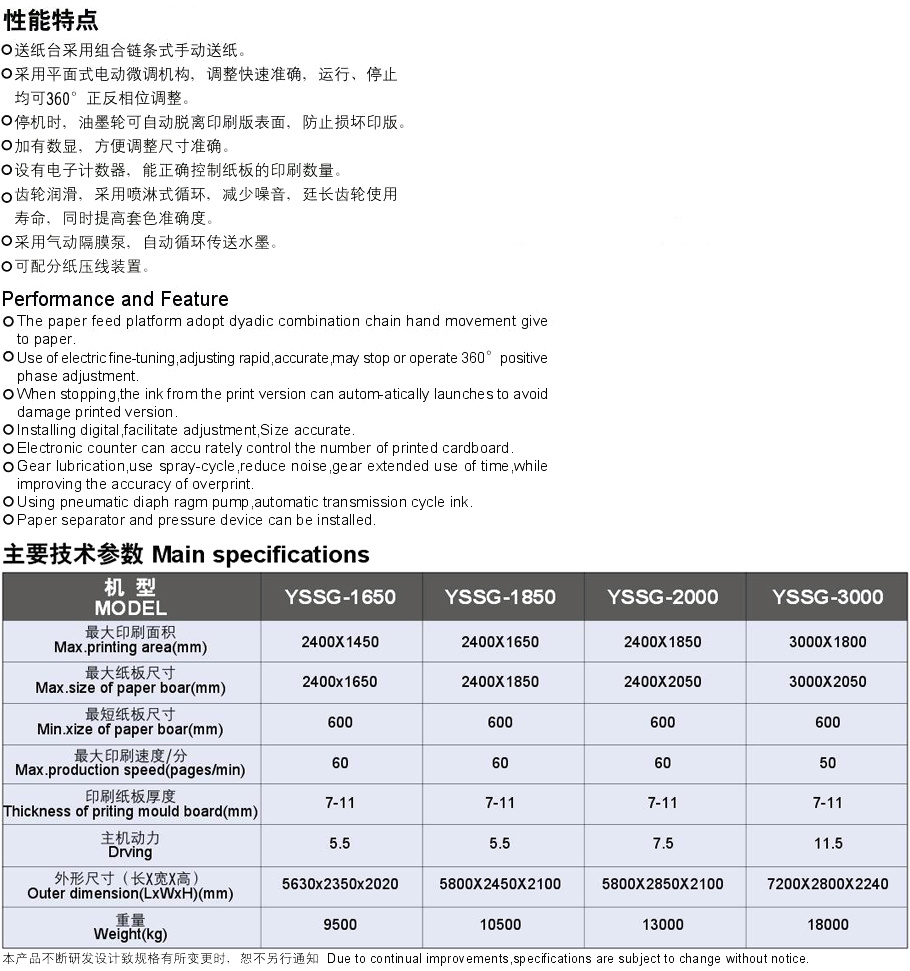 Three Colors Flexo Printer