D-star- G6 Automatic High Speed Flexo Printing Slotting & Die Cutting Machine
Central dust removal system adopts plasma pressure double dust removal system.
Linear guide rail, ceramic wheel drive system.
Humanized one key adjustment machine, standard box is not standard box fast adjustment. Memory history order 999.
Adopt closed double scraper.
Electric box air conditioning constant temperature system.
Inking press adopts precision slight pressure regulation.

---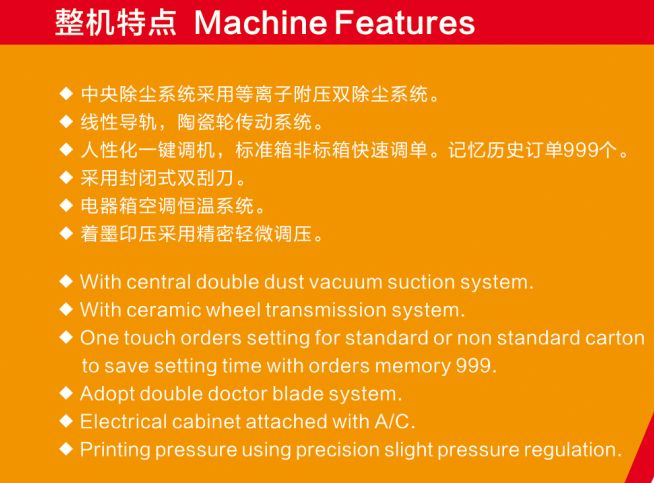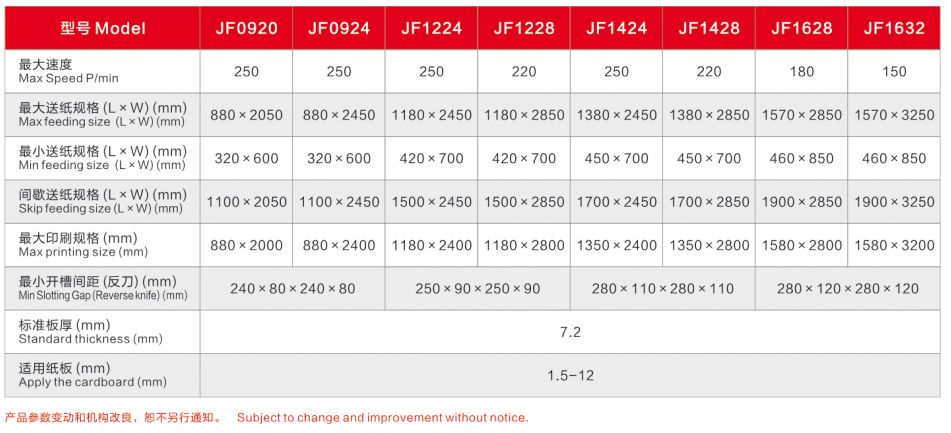 The main products of the company are: full computer high network cable six +1, seven +1, high-speed printing slotting die cutting machine, automatic high-speed printing slotting die cutting machine, automatic semi-automatic rotary slotting machine, large drum printing press, semi-automatic gluing machine, slotting corner machine, paper dividing line machine, high-speed semi-automatic nail box machine and a full set of carton equipment.
The eternal theme of honest and trustworthy company, mutual benefit is the basis of cooperation, quality service is always the same purpose, when the new brilliant, we are willing to work with the majority of users hand in hand to create brilliant!